Crab Orchard Golf Club is an 18 hole semi private facility. With over 50 years of experience in the golf business, we would love to have the opportunity to host your upcoming event. COGC is always in great condition and is one of the premier facilities in Southern Illinois for competitive and recreational outings. Whether your event requires the more formal inside dining or the casual outdoor experience COGC has the facilities to make it happen. With the outside option, our pavilion is a full service area including restrooms. Gift certificates are available through the golf shop (issued in any denomination) for gifts or prizes. Contact us at 618-985-2321 for more information on securing a date for your event.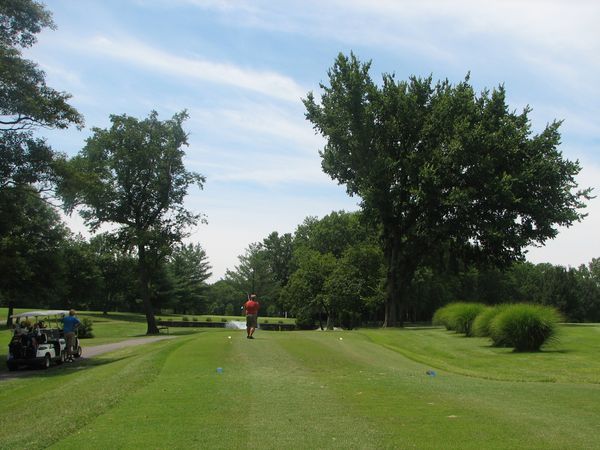 Fees
Weekday events: $38 per player includes golf and cart.
Weekend events: $40 per player includes golf and cart.
For large outings (90 players or more) there is no course closure fee.
For smaller outings (72-90 players) the course MAY be closed for an additional $300
For outings  with 71 or fewer players, the course will not be closed.
Your outing will be billed via mail and will be due within 10 days of receiving bill.
COGC can accommodate 120 players with their on site cart fleet.  Outings with more than 120 players will require additional carts from a rental fleet. Those carts will be charged at a different rate dependent on the vendor and number used.
Beverage carts are available at a cost of $30 per cart per 18 hole event.  (With an outing of 72 or more players, one beverage cart will be provided at no charge.)
Outings with 72 or more players will receive complimentary range balls for warm up.
Food and Beverages *
All food and beverages must be purchased through COGC except in specifically approved instances. With catered events, the Clubhouse is deprived of conducting regular business resulting in its inability to make a normal profit. Our Clubhouse can provide you with excellent food at a very reasonable rate.
Breakfast, lunch and dinner is available
There is a beverage charge for all beverages brought to COGC from an outside source. No glass bottles are allowed.
* Many options are available for food and the above are general guidelines.